Fax:+86 371-67993277
Tel: +86 371-67991755
Sales direct: +86 15838331071
E-mail:sales@battemachinery.com
24h services
Application of Gravimetric feeder
Gravimetric feeders have many forms of presentation, in order to obtain a variety of material conveying characteristics, has built a huge database of materials and various testing instruments, which provide the necessary conditions for the choice of feeding form.
Gravimetric feeder is increasingly used in a wide range of industries, including engineering plastics, pharmaceuticals, thin films, cosmetic, petrochemical, energy, food, feed, hygiene products and many other industries, greatly improving the production efficiency and quality of related products. Here are three cases: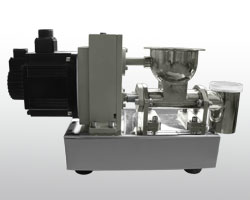 Application one of Gravimetric feeder
SAP baby diaper production line:
SAP throughout the production line is a continuous feeding process, feeding range of 3-500kg / h range. Baby diaper production line focuses on SAP's feeding accuracy, feeding and matching of its feeding volume and production line. This project requires 2Σ feed accuracy within ± 0.2% of feed accuracy, 10-20 seconds for test accuracy, and 17 times the feed range.
Application two of Gravimetric feeder
The Gravimetric feeder in glass processing allows up to 12 feeders to be fed at the same time and connected to the feed system.
Application three of Gravimetric feeder
PVB interlayer film is the best adhesive material for the curtain wall and safety glass in the world at present, and also widely used in the fields of various bullet-proof glass such as building, automobile, advertisement and landscape curtain wall. The key to the production line is the feeding and conveying of the crushed material. The Gravimetric feeding is interlocked with the head melt pressure. Specially designed weightless feeders and control systems meet these requirements.
©2015 Batte Mechanical Zhengzhou Co,.Ltd. All rights reserved. 
sales@battemachinery.com
Batte is a
loss in weight feeder manufacturer
, supplying
loss in weight feeder
,
volumetric feeders
, and
metering feeders
.